Casa Tosi, built by architect Alfredo Campanini in 1909, stands in Via Senato 28, in what was once called the "Naviglio Aristocratico", a section of the inner circle of the canals of Milan, built around 1400 and later buried in 1930.
The building, conceived as a private residence, stands out as a shining example of Art Nouveau's refined style, enriched by strong influence from the Lombardian Baroque.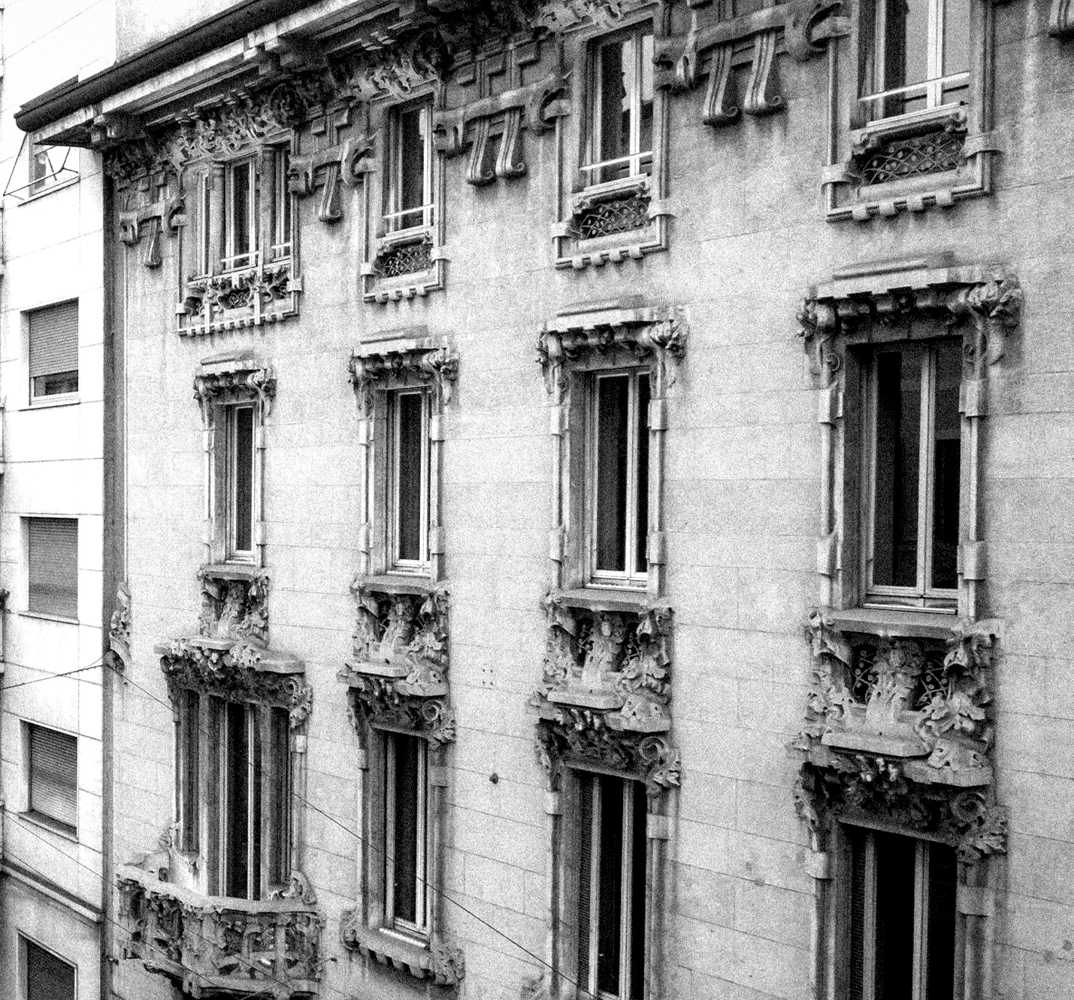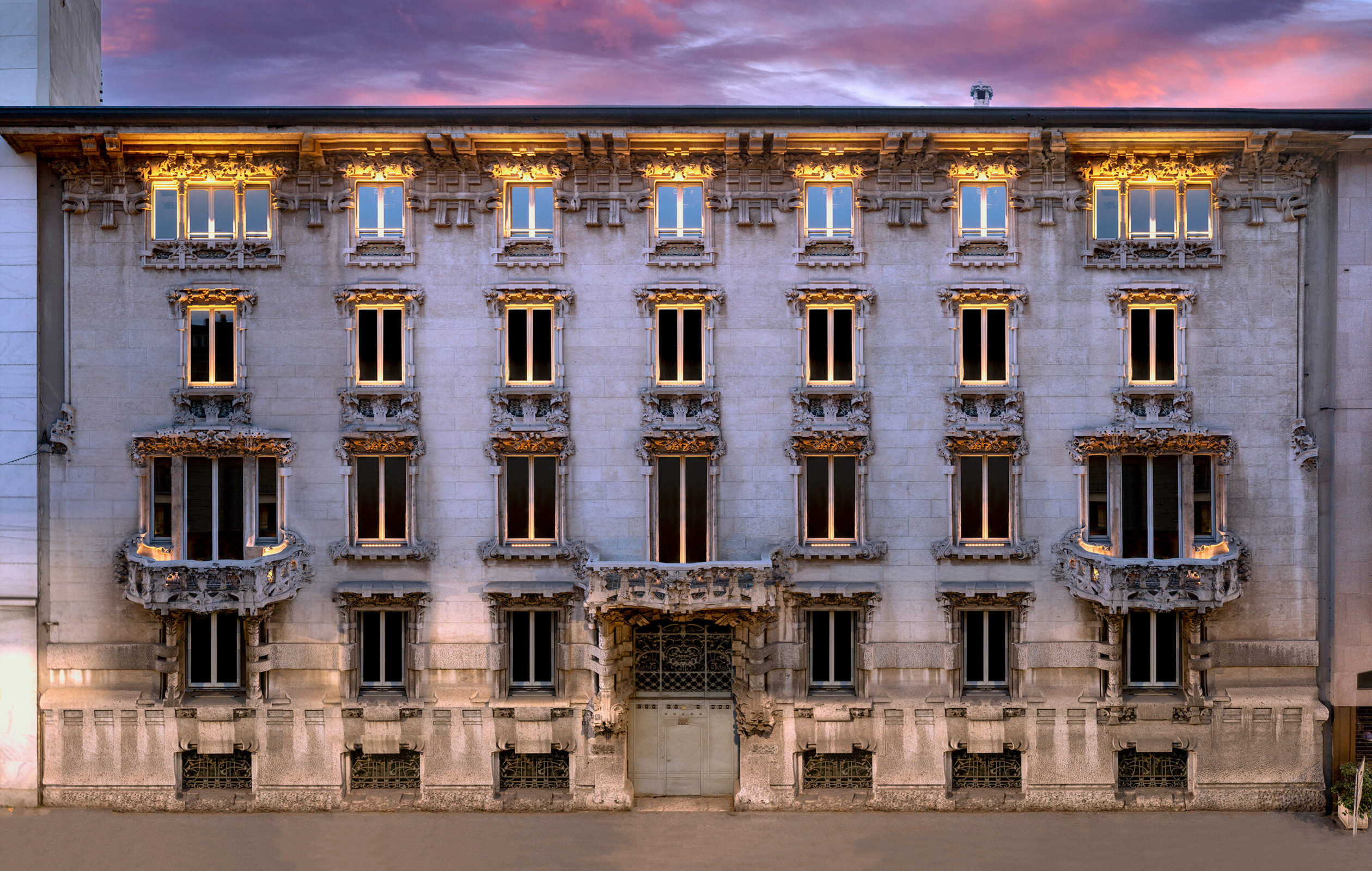 The historic centre of Milan does not need introductions. The area around via Senato is simply iconic, full of art, history and symbolic places. At a stone's throw from the property, you will also find one of Milan's most beautiful green spaces: the Indro Montanelli Gardens.
Giardini Indro Montanelli
PAC. Padiglione d'Arte Contemporanea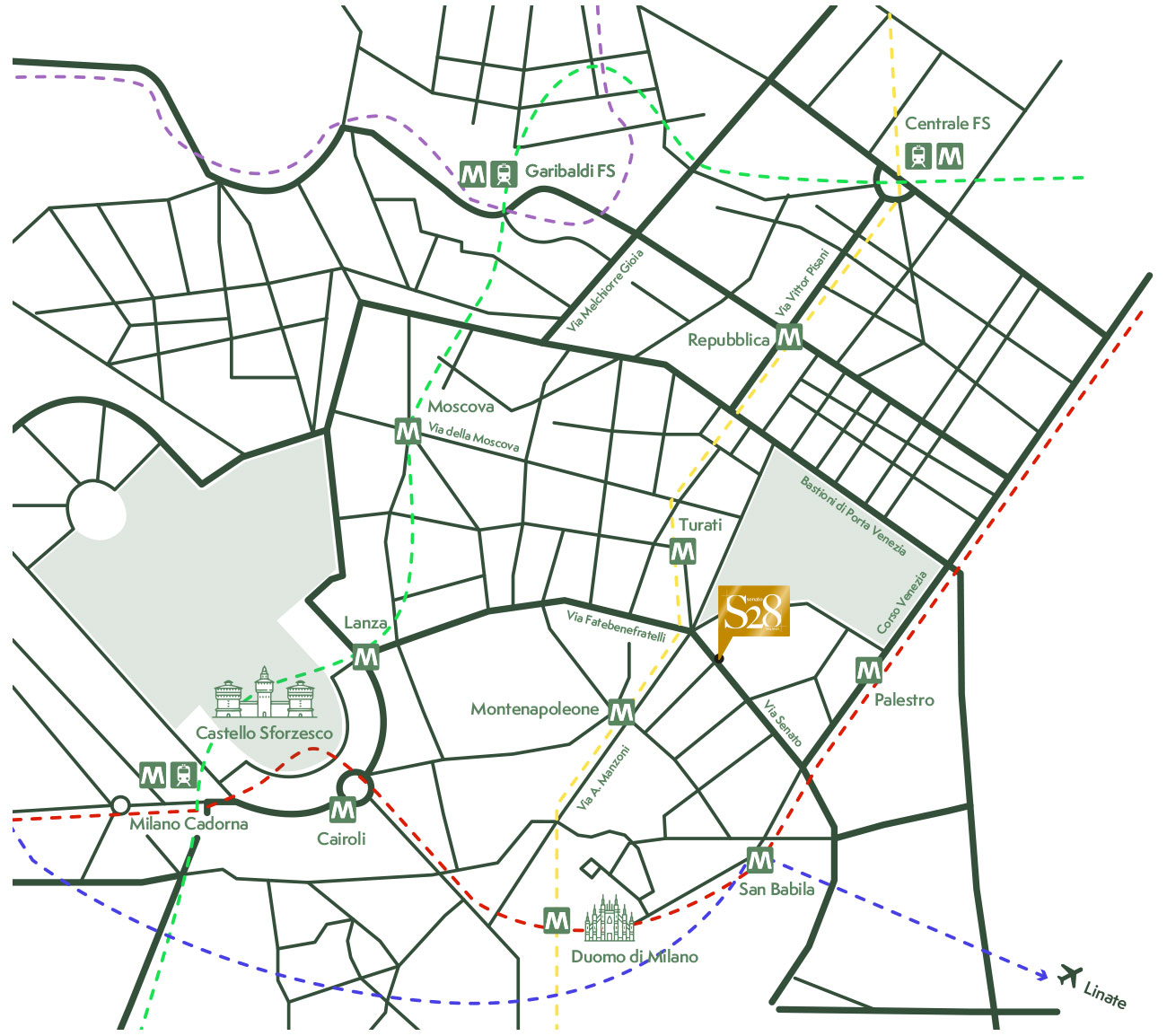 Served by two subway lines, via Senato 28 can also easily be reached with line 94, which connects to the Cadorna FS station and with tram 1, which runs alongside Milan Central Station.
Bergamo Orio al Serio Airport: 50 min
Cadorna Railway Station: 13 min
Centrale Railway Station: 8 min
A real architectural jewel: the entrance portal, embellished whit a wrought iron gate decorated with typical Art Nouveau figures,  occupies the center of the façade, 
The ornaments on the balconies and the windows bring a timeless charm to the façade, emphasised even more by the contrast with the rigour of the neighbouring buildings.
Refurbished to meet the most modern business needs, the interior spaces maintain the appeal of a historic building whose beauty remains unchanged over time, propelling those who live there into a virtuous circle of beauty.
From the lobby on the top floor, we are surrounded by original and refined details, such as the floors, made of mosaic and the marble staircase, bordered by a wrought iron railing, decorated with floral motifs. The façade of the internal courtyard, finely decorated in Art Nouveau, offers an elegant view to those who look outside.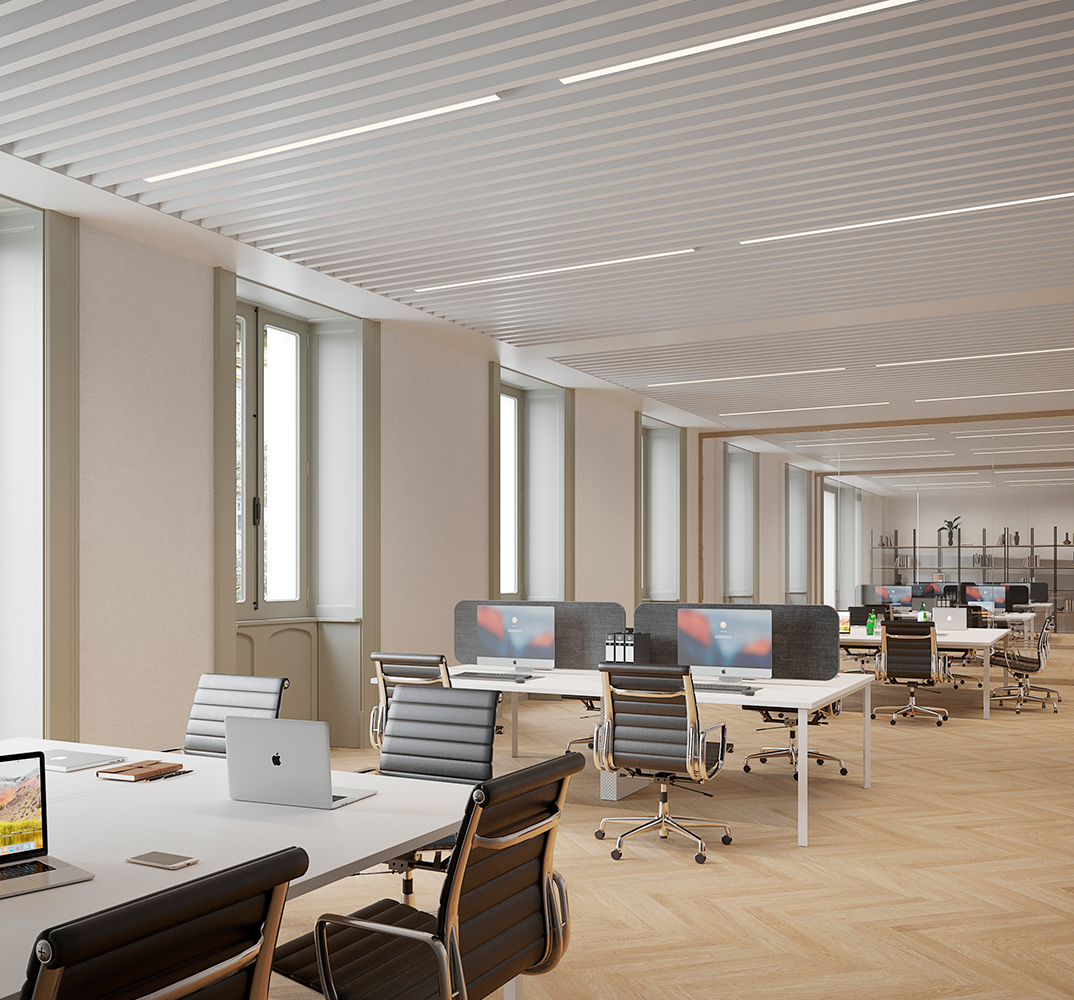 Large and bright open spaces, designed for work requirements that put flexibility at the top of the selection criteria, convey the modernity of the project.  All system are designed with a clear idea of the future, always keeping the focus on safety and sustainability.
Bright jewel in the crown of this building, the attic stands out with its wood paneling, exposed beams, large windows and French windows.
The space has a welcoming and classy atmosphere that only natural and prestigious finishes can give.  
INTERNAL HEIGHT:
from 280 to 320 cm in the office areas

FALSE CEILINGS:
plasterboard and metal strips
LIGHTING SYSTEM:
linear LED lighting fixtures in office spaces 

HEATING SYSTEM:
winter and summer air conditioning system composed of direct expansion systems VRV/VRF type

AIR TREATMENT SYSTEM:
ventilation system primary air with heat recovery units
Owner
Managed by


Via Giuseppe Mazzini 9
20123 Milano
+39 02 6716 0201
agency@colliers.it

Piazza Armando Diaz 7
20123 Milano
+39 02 80 29 21
office@dils.com
The information contained in this brochure is believed to be correct and does not constitute any offer, proposal or contract. – Privacy Policy –   It   |  En